This free, virtual event will cover topics around leading inclusive and equitable sustainability transitions and climate action.
FREE EVENT REGISTRATION
An inclusive and just transition recognizes that climate change disproportionately affects marginalized and vulnerable communities. These are communities who bear the brunt of extreme weather events, experience displacement and loss of livelihoods, and face heightened health risks. Despite contributing the least to the crisis, they are the ones who suffer the most, highlighting the urgent need for equitable and inclusive sustainability transitions which ensure their active participation in decision-making processes.
In this event, we'll start by hearing from three leaders who will share their own insights on the interconnectedness of climate change and social justice and approaches to ensuring that our climate action work is equitable and inclusive. Following the speakers, participants will be broken out into small groups to discuss how leaders can embrace diverse perspectives to help shape inclusive transition pathways forward, ensuring no one gets left behind.
We'll cover topics like:
What can we do to ensure that sustainability transitions are equitable and inclusive?
How can we be more inclusive in our climate action, within our spheres of influence?
Why is it critical that we explore justice and equity when talking about sustainability?
*Please note this event will not be recorded.
Speaker Bios: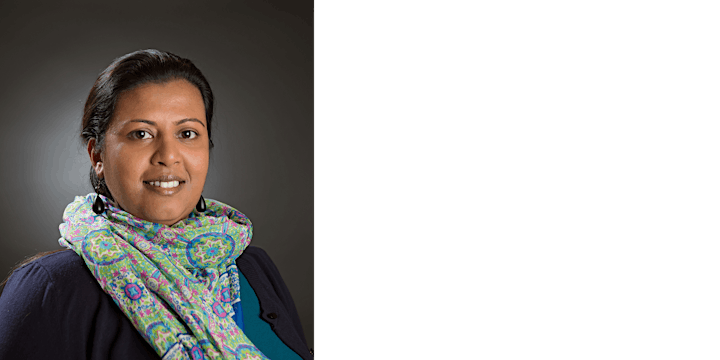 Surabhi Jain (she/her) | Executive Director, Toronto's Workforce Funder Collaborative
Surabhi is the Executive Director of the Toronto Workforce Funders Collaborative and the co-founder of a women's leadership allyship program – Women In Power. She a leader in the social impact sector with nearly 20 years of experience in designing, implementing, and managing adult education and training programs. She has worked closely with Fortune 500 companies to help them change racially biased hiring practices. At the same time, she has engaged in capacity building for the non-profit sector to change systems.
Surabhi's lived experiences have afforded her a unique perspective on transformative systems change. She brings experiences from the workplace, from her travels, and from her childhood that have shaped her understanding of community, leadership, and human development.
Surabhi has a Bachelor of Science in Economics from Purdue University, Indiana and a Master of Arts in Sustainable International Development from the Heller School of Social Policy and Management at Brandeis University, Massachusetts.
Learn more about Surabhi on her LinkedIn!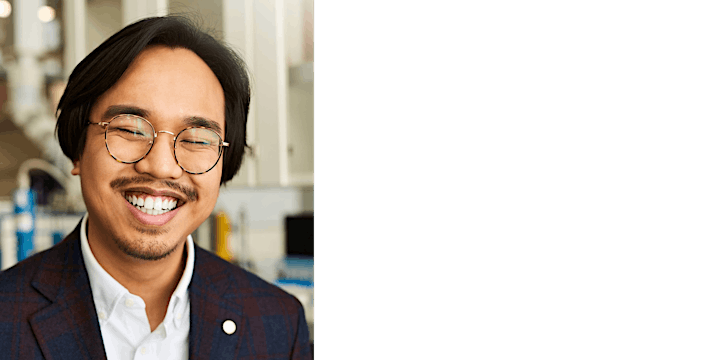 Phil De Luna (he/him) | Chief Carbon Scientist + Head of Engineering, Deep Sky
Phil De Luna was most recently an Expert, Sustainability at McKinsey & Company where he advises corporations, governments, and non-profits on decarbonization to enable sustainable inclusive growth. He is a Governor General Gold Medal winning scientist, ranked in the top 0.1% in the world in his field, a mentor at Creative Destruction Lab, and chair of Carbon Management Canada. Prior to McKinsey, Phil was the youngest-ever Director at the National Research Council where he built and led a $57M R&D program developing disruptive technologies to decarbonize Canada. He was on the founding team of CERT Technologies, a carbontech startup and finalist in the $20M Carbon XPRIZE. He is a Member of the College of the Royal Society of Canada, an adjunct Professor of Materials Science & Engineering at the University of Toronto, a former Member of Parliament candidate, a Globe & Mail Top 50 Changemaker, and a Forbes Top 30 Under 30.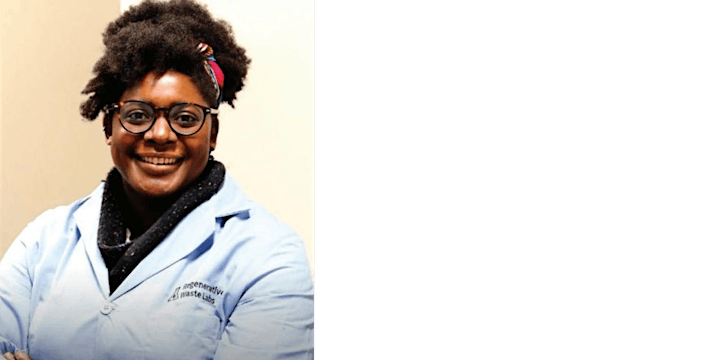 Dr. Love-Ese Chile (she/her) | Managing Owner, Regenerative Waste Labs
Dr. Love-Ese Chile is Managing Owner of circular waste research and consulting firm Regenerative Waste Labs. She is a sustainable material researcher who works at the intersection of circular bioproducts, circular economy policy and sustainable waste recovery. She believes in creating new opportunities and initiatives that add value to our communities while promoting sustainability. As someone from diverse backgrounds, personally and professionally, Love-Ese is driven to connect individuals who may not typically work together and create innovative products and services that can lead our communities into a greener and more equitable future.
Learn more about Dr. Chile on her LinkedIn!
MODERATOR: Tamara Connell (she/they) | CEO of the Academy for Sustainable Innovation
Tamara is a strong, creative, and entrepreneurial leader with extensive experience across the sustainability and social innovation spheres. She has 20+ years of adult education experience and has designed and delivered courses, programs, and other custom engagements all around the world. Tamara's previous roles include Program Director in the Master's of Strategic Leadership towards Sustainability program at BTH in Sweden, Director of Sustainability Learning Programs at The Natural Step Canada, and Associate Director of Education & Training at RADIUS SFU. She has also run her own successful consulting company for the past 10+ years, focused on facilitation, stakeholder engagement, and strategic planning.
Tamara holds a BSc in Environmental Planning, and a Masters in Strategic Leadership towards Sustainability. She is also a certified Associate Coach with Integral Coaching Canada, and a certified LEGO® SERIOUS PLAY® methods facilitator.
Learn more about Tamara on their LinkedIn!